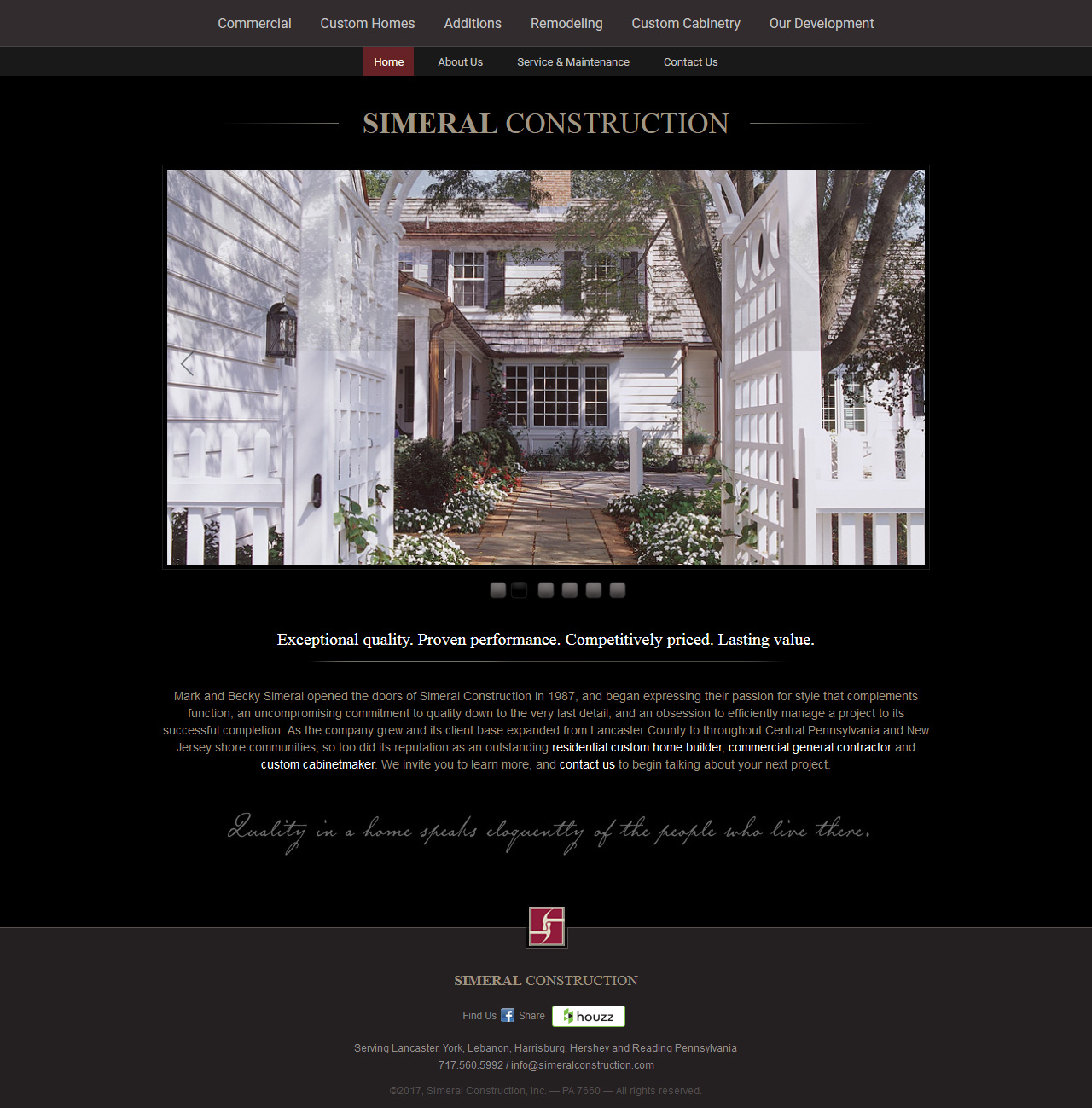 Project Description
Simeral Construction os the premier home builder here in Lancaster County and the surrounding towns and counties of Central PA.  Brought to us by the top graphic artist in Lancaster County if not the state of PA, Randy Groft of groftdesign.com. We were tasked with updating the existing website with new images, converting it into a mobile responsive site capable of rendering well on mobile devices and making the website secure.
Today we host this construction companies website and offer periodic updates.
Does your home builder/construction company need a reliable and responsive webmaster? Please call us and let's discuss how easy it is to work with a partner who cares about your success!
Project Details
Date

August 2017

Client

Simeral Construction

Technology

HTML / PHP

Live Website

www.simeralconstruction.com

Visit Website
Phone View